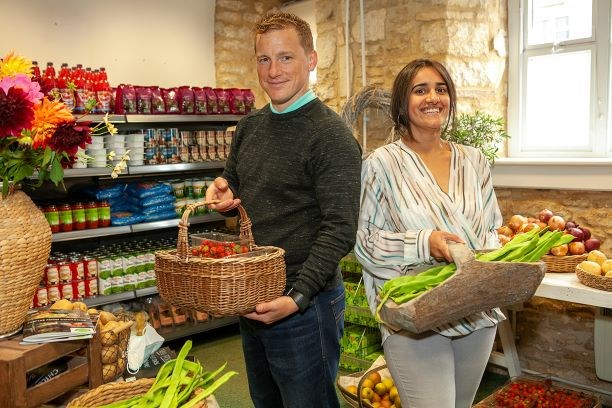 Chippy Larder flourishing in new home
A community organisation which helps prevent food from going to waste is going from strength to strength after finding a new home.
The Chippy Larder has set up in Chipping Norton Guildhall after West Oxfordshire District Council granted it a temporary licence.
The Larder works with Didcot-based SOFEA which sources hundreds of tonnes of food from supermarkets and local farms that is no longer on sale and redistributes it to community organisations.
It is then re-sold to prevent waste as well as helping those in need.
Chippy Larder Founder Rizvana Poole said: "The Guildhall is a fantastic location for the Larder - better than I could have ever hoped for.
"People come in and feel it belongs to the community – it is free for everyone to come along. I love food and it is there for people who value it."
Rizvana, a Chipping Norton town councillor, also says the Guildhall helps people treat the Larder as a social hub.
"People are making friends here and they sometimes just come in for a chat which is great," she added.
The Larder was originally set up in Chipping Norton Leisure Centre in March and was distributing free food during lockdown with 644 local households benefiting.
Now items are typically charged at 35p each with large quantities of bread and vegetables available as well as household items and toiletries. Local farms also make donations of surplus stock.
"I am very passionate about it and people are so proud to be part of the Larder," said Rizvana.
Cllr Michele Mead, Cabinet Member for Healthy Communities, said: "We are continuing to help the West Oxfordshire community during this difficult time and we were only too happy to work with Rizvana who is doing an amazing job. "
Contact Information
West Oxfordshire District Council Communications Team