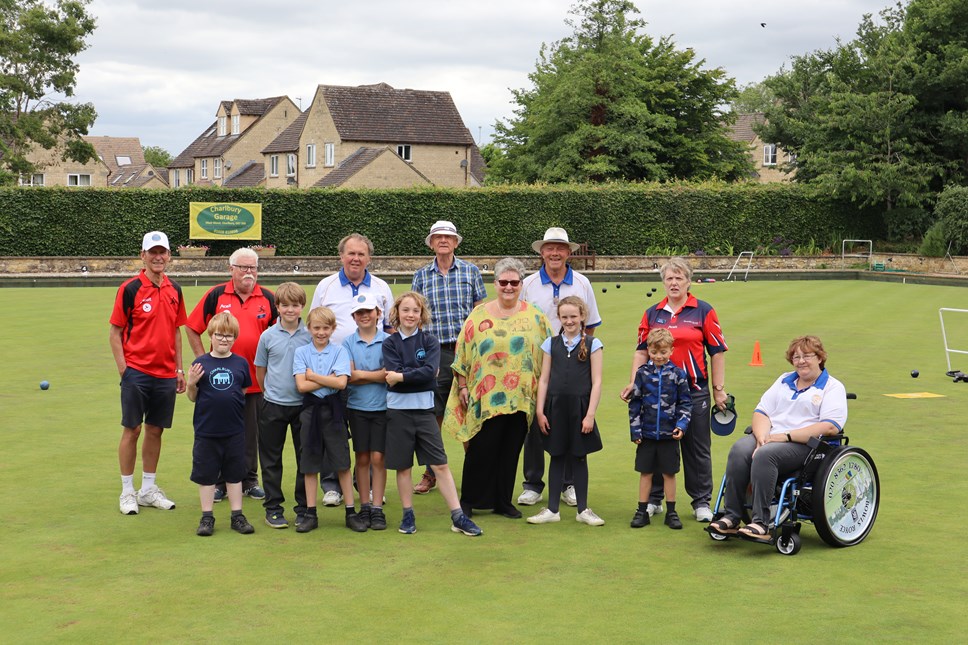 Charlbury Bowls Club and Chipping Norton Swifts FC to receive grant funding from West Oxfordshire District Council to improve their facilities
West Oxfordshire District Council's Cabinet today approved over £41,000 of grants funding to two local sports clubs to help them upgrade their facilities.
Councillor Joy Aitman, Cabinet Member for Stronger Healthy Communities, said; "I am really pleased we are able to support these groups to improve their facilities through this funding.
"For Charlbury Bowls club to add additional space to enable disabled players to take part along with their ambition to make their buildings carbon-neutral is fantastic and will hopefully help the club continue to thrive.
"It is also brilliant to provide the funding for new goal posts to be used by the three new all-girls football teams in Chipping Norton and I hope it will help young girls from across the area enjoy their football and get into sport."
The funding has been provided through the councils Community Facilities Grant Scheme which local organisations can apply to to support with funding to improve buildings and other facilities that help the local groups operate.
Just over £40,000 is to go to Charlbury Bowls Club to part fund to expand the club building with two extensions to enhance the playing area for short-mat bowls, enable full participation by disabled players, provide storage areas, improved spectator capacity and comfort, and for a multi-purpose social, meeting, and storage area. Working towards carbon-neutrality is also a cornerstone of this work.
Shaun Morley, Treasurer of Charlbury Bowls Club said, "This grant award represents a significant boost to our club. Our extended community reach over the past two years, with a focus on disability bowls and a vibrant junior academy where we have five players in the England under-21 short-mat bowls squad, together with an associated rapid rise in membership means we need to extend our indoor playing area and create more space with two extensions, as we also undertake refurbishment working towards a net zero carbon facility."
Over £850 is to go to Chipping Norton Swifts FC to help fund the goals and nets for the three new all-girls teams playing for the club.
Martyn Clements, Chairman of Chipping Norton Swifts FC, said, "Chipping Norton Swifts FC are very grateful to West Oxfordshire District Council for the grant funding. This allows us to continue to grow the club and provide a fun and safe environment for yet more children to play football.
"These particular funds will go towards purchasing another set of goals as we look to expand the offer of local football to girls in the community. We already have two girls teams in our club of eleven teams. Having the facilities to provide football is obviously key and another set of goals helps us to do just that."
Over the past three years the council has given out over £450,000 in funding towards projects to over 25 West Oxfordshire groups, helping to keep local communities active and supporting with funding where sometimes local organisations struggle to raise their own funds.
ENDS
Contact Information
West Oxfordshire District Council Communications Team