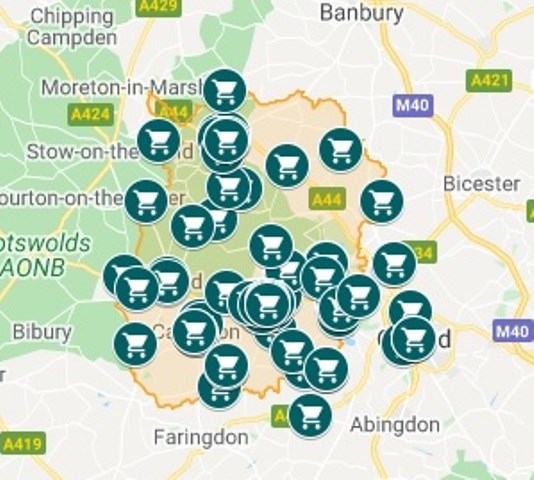 Businesses urged to get on the map
Don't be our best kept secret.
That is the message to businesses from Cllr Michele Mead, Cabinet Member for Health and Leisure, who says that while lockdown may be easing, residents still need support when it comes to finding good food.
A map has been created on the Council's website which includes details of a range of businesses from pubs to village shops that are open for delivery and / or takeaway.
Cllr Mead said: "We have identified many local businesses in West Oxfordshire which have adapted so they can provide our community with fresh food or your favourite takeaway.
"We have a map of where all these wonderful services are so at a glance you can see what's available in your area.
"It is a very useful source of information and so we want as many businesses as possible to send us their details for inclusion."
Any food business offering takeaway and / or delivery should send their details to:
The map can be seen here:
https://www.westoxon.gov.uk/communities-and-leisure/coronavirus-community-support/
Contact Information
West Oxfordshire District Council Communications Team