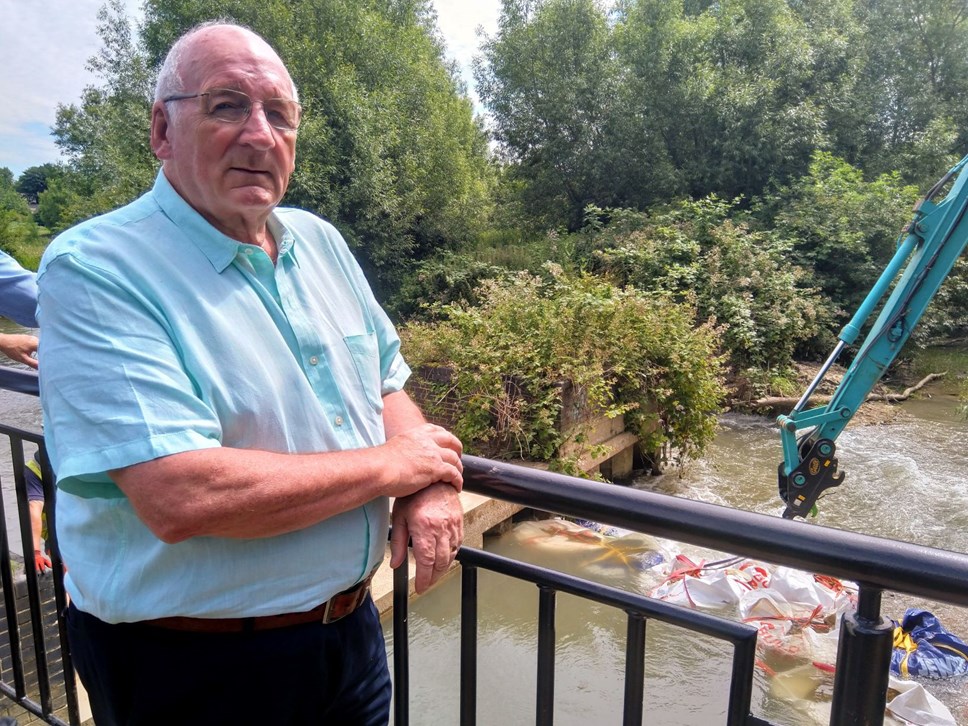 Bridge to be closed to repair river breach
A footbridge over the River Windrush is to be closed for several weeks while work to repair the bank is carried out.
The bridge at Jacobs Mill in Witney will be closed from Monday 15 June until 7 July while Council engineers carry out the repairs to a breach in the river.
Preliminary work on drying out the site sufficiently has already started but people passing over the bridge have been stopping to ask questions and the team have even suffered verbal abuse.
Cllr Norman MacRae, Cabinet Member for the Environment, said: "The bridge closure is necessary as we need to use it to transport materials and to view the work being carried out from above.
"The team have also been distracted by passers-by, some of whom are being abusive which is unacceptable as they are carrying out important and potentially dangerous work."
The repairs to the breach which are important for the ecology of the site as well as maintaining its historical context, have been continually delayed for more than a year after continuous rainfall caused water levels to be too high.
It is hoped the repairs will be completed by the end of July provided there is not excessive rainfall.
Cllr MacRae added: "There is no flood risk but it is high time this work was completed and hopefully we can get it done with no further interruptions."
Contact Information
West Oxfordshire District Council Communications Team