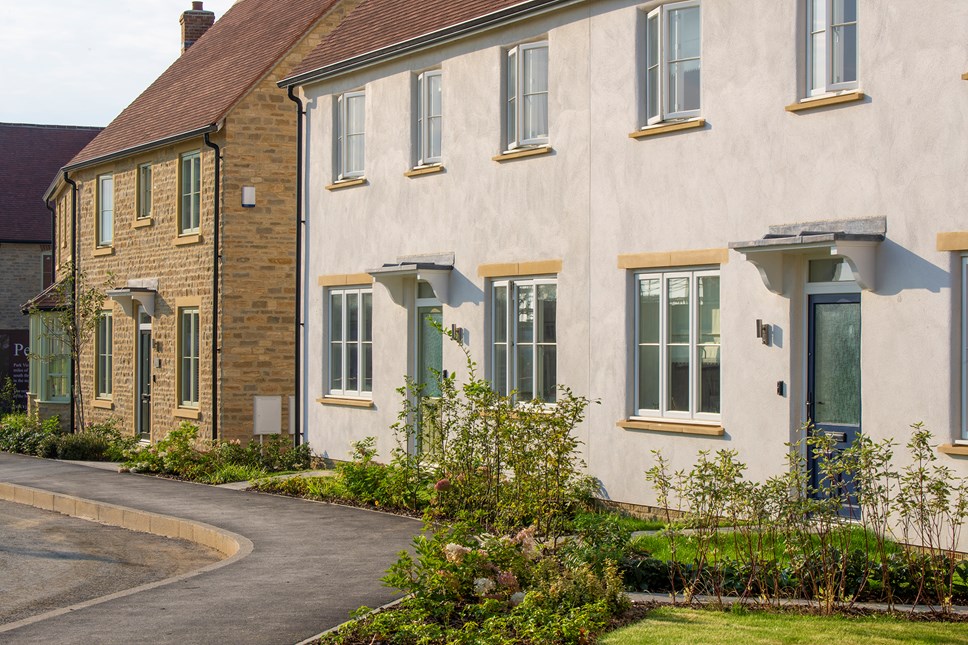 Blenheim Estate Homes and West Oxfordshire District Council shortlisted for an Estates Gazette Award
Blenheim Estate Homes and West Oxfordshire District Council are delighted to have been nominated as finalists in The Public/Private Partnership Award category of 2021's Estate Gazette Awards.
Samantha McClary, Editor of Estates Gazette, said: "The awards for 2021 are all about new horizons, about looking to the future, about celebrating what matters. About being together."
Roger File, Property Director at Blenheim Estate, said: "We are thrilled to receive recognition for the ground breaking work we have done in partnership with West Oxfordshire District Council.
"The Blenheim-WODC approach has at its core a recognition of the significance of land ownership in delivering affordable housing and building strong communities and local economies.
"Blenheim has a commitment to provide high quality, affordable properties for local people which will enable young families to remain and work within the local community. Because these residents are our neighbours, we have a dedicated housing officer who works one on one with all tenants and purchasers, to provide continued support.
"Developments like our site at Park View in Woodstock are designed to address the long-term issue of a lack of housing within West Oxfordshire and are part of our goal to build 300 truly affordable homes by 2027."
Councillor Merilyn Davies, Cabinet Member for Communities and Housing, said: "Our partnership with Blenheim allows us to meet our priority of providing affordable housing for the people of West Oxfordshire which means local people can afford to buy and live here.
"That Blenheim has been able to achieve this at 60 per cent of market rent is remarkable. This, coupled with one to one support for tenants who need it, means we can help people afford their own homes and reduce homelessness across the district."
Typically, affordable rental properties are let at a 20 per cent discount to market rent, but together with WODC, we have devised a model that enables discounts up to 40 per cent of the current market rent to be offered to tenants.
This means that Blenheim can build and manage affordable homes efficiently and without subsidy as part of its existing development and investment operations.
As part of its Park View development in Woodstock, Blenheim is making 50 per cent of the homes available as affordable homes which encompasses both affordable rent homes at 40 per cent below market rent and shared ownership homes, where homeowners have the opportunity to staircase to 100 per cent.
The first affordable homes at Park View are available this month.
Contact Information
West Oxfordshire District Council Communications Team