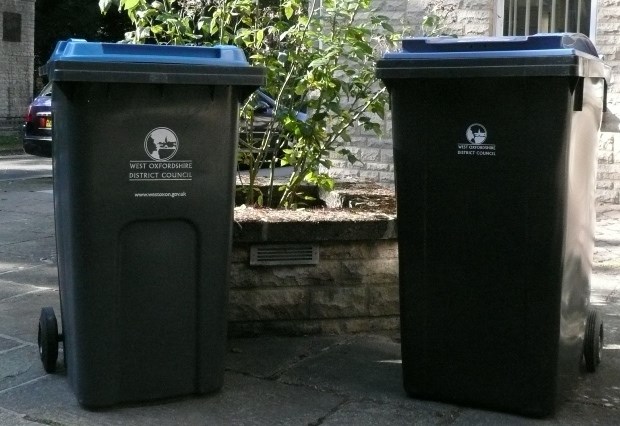 Bin crews praised after figures reveal major increase in lockdown waste
The efforts of West Oxfordshire waste crews during lockdown have been praised by Cabinet Member Cllr Norman MacRae as new figures showed major rises in the amount of waste being collected during the Covid-19 period.
Overall 625 tonnes of household rubbish excluding garden waste has been collected during the lockdown period - 86 tonnes more than in the same period last year.
The figures also show 306 tonnes of garden waste was collected – a rise of 33 per cent on the previous year illustrating how green-fingered West Oxfordshire residents have been making the most of lockdown by getting out into their gardens.
Similarly, people have been cooking more with 94 tonnes of food waste generated – a rise of 29 per cent.
A total of 235 tonnes of recycling was also collected – up 10 per cent – while the amount of general household waste stood at 296 tonnes, a rise of 12 per cent.
Cllr MacRae, Cabinet Member for the Environment, said: "These figures show how much extra pressure crews from our contractor Ubico have been under at a time of extraordinary stress in the workplace.
"I am sure residents will want to join me in thanking them for their continuing efforts.
"We have maintained a full kerbside collection service throughout this period and recently we re-introduced the bulky waste collection service, all of which is a remarkable achievement."
Contact Information
West Oxfordshire District Council Communications Team