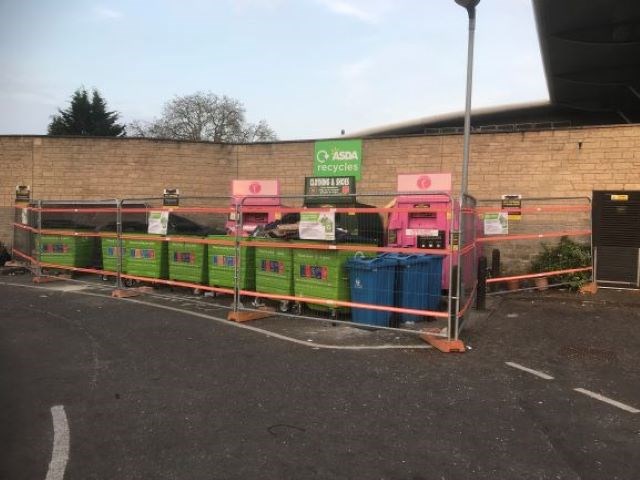 Asda closes 'bring site' in Carterton
The 'bring site' recycling facility at Asda in Carterton has closed.
The supermarket has taken the decision following an increase in fly-tipping recently, particularly during the Coronavirus crisis.
Cllr Norman MacRae, Cabinet Member for the Environment, said: "Asda, as the landowners of the site, have decided to withdraw the facility.
"It comes as no surprise to me with its recent increased volumes of fly- tipping. We continue to provide a full kerbside collection service to our households and we would ask that residents use this as much as possible until such time as the site re-opens.
"If your items do not fit in the bin, please store them until bring sites re-open."
Contact Information
West Oxfordshire District Council Communications Team